Your new Huntsville home is where you will live, relax, and create memories with your family and friends. Turnkey specializes in designing a custom home to fit your life. When you sit down with our design team, we want to know about how you want to spend time in your home, not just hand you a floor plan.
Let us know what you truly want your home to provide and leverage our experience as your local Home Builder and Barndominium Construction Contractor to figure out how to build it to fit into your family's life. We believe each home should be tailored to the family living in it. No two families are alike, so why should your home be?
This project, is of a new tan steel Barndominium building with accent of white stone. We begin by highlighting the six windows on the front porch complimenting the front door and the carport.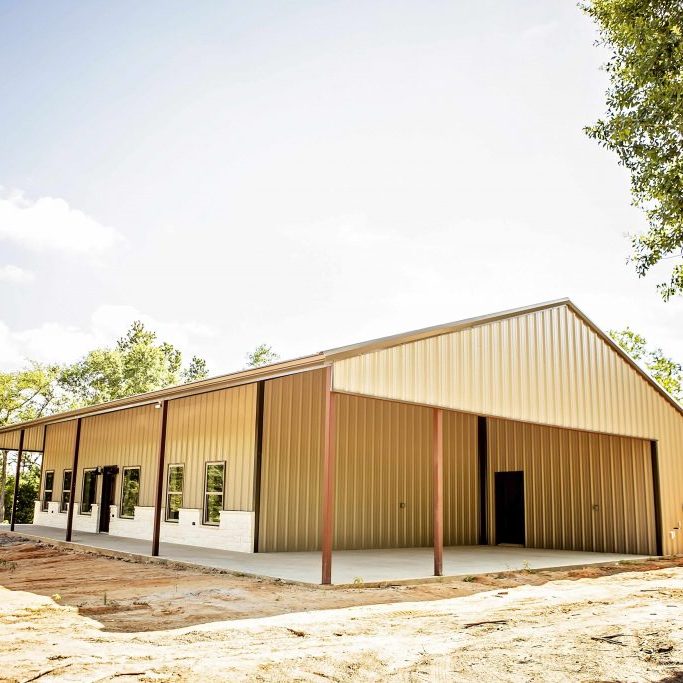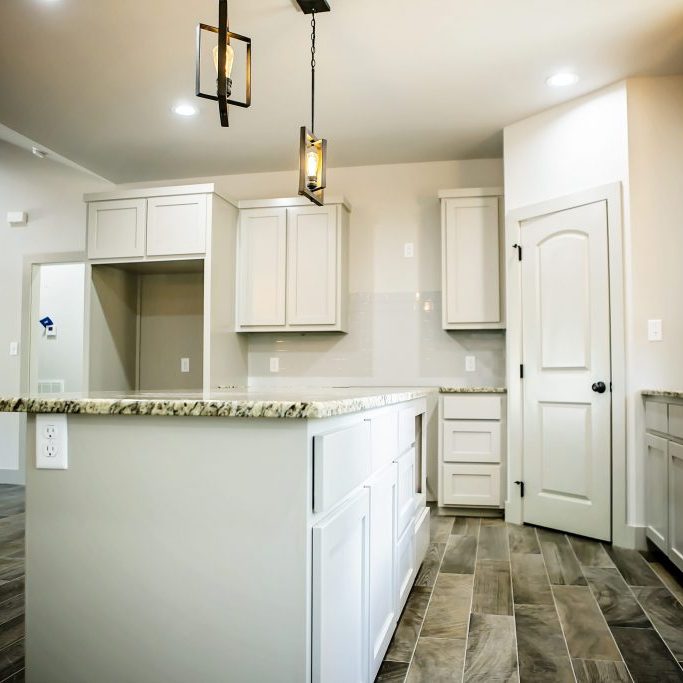 The kitchen is one of the most important rooms in the home.  Every part of your home fulfills a special need, but in our opinion, the kitchen is the main memory maker!
This Huntsville Barndominium Home is impressive with a multi colored floor with sage green granite island.  The open concept kitchen also includes a bronze sink faucet with white deep square sink.
Our goal is to design a home that has those small details that connect with its' owner. Many of the homes we build are "Forever Homes", so we work very hard to make sure we get all of the details right before we begin. Making the process as easy as we can, to make sure each homeowner gets exactly what they dream of.
It is easy to imagine the enjoyment of this home once it is fully furnished with the open concept connecting the living room to the kitchen, dining room with the all the classiness of the design.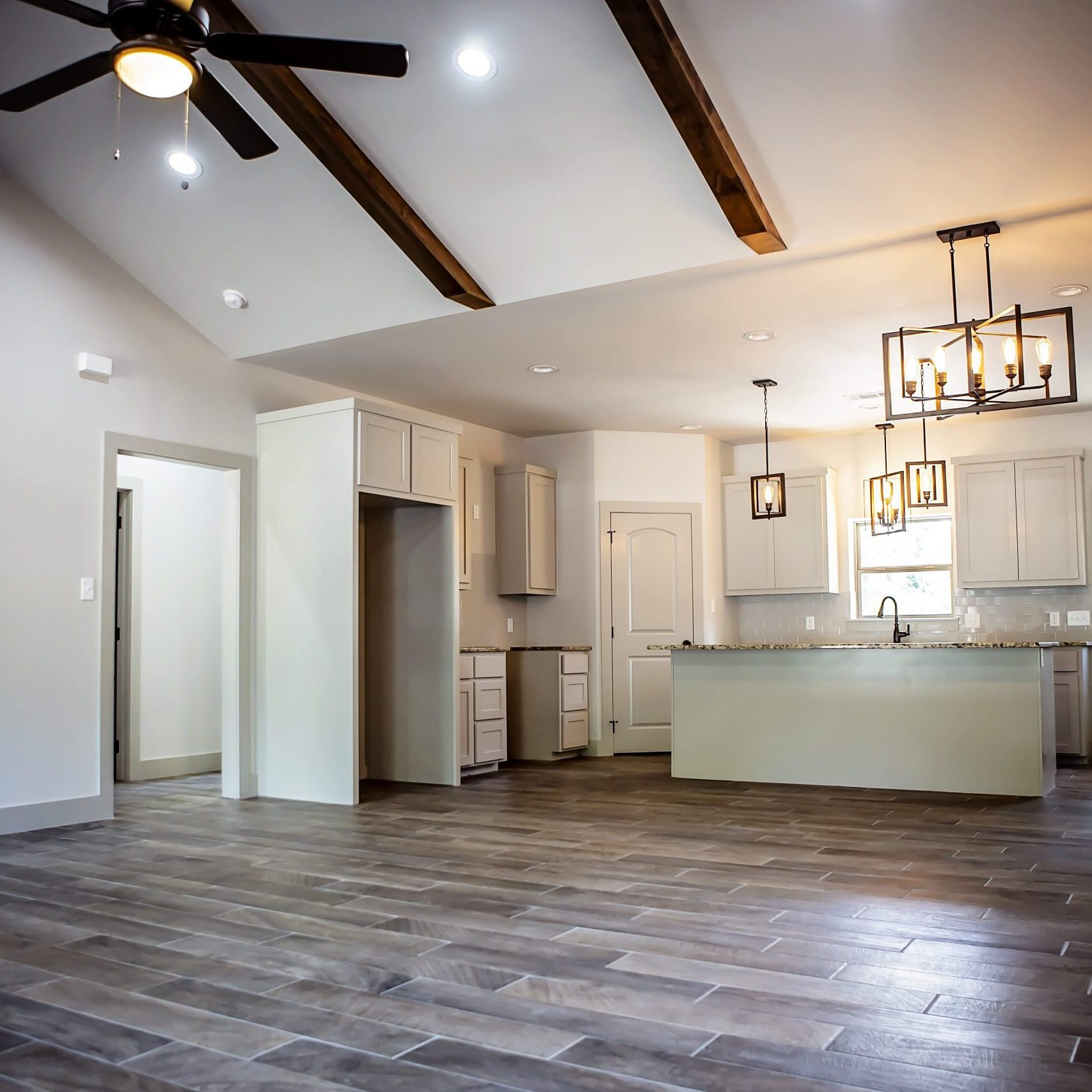 Moving to the Master Bathroom provides a sense of how the owners will enjoy starting their new day or refreshing themselves before going to sleep. Here you see tile surround for bathtub with a triple light fixture and double sink vanity.
Paying attention to all the Home Build design details, whether inside or out, is an important objective of Turnkey. Let's jump back outside to see the vintage bronze French style exterior light fixtures and white rock trim that goes half way up windows.
And here we include some more random images of this Custom Home Barndominium Build in Huntsville.
Turnkey looks forward to meeting with you to make your new Huntsville Barndominium Home Build dreams come true.