Your new Huntsville home is where you will live, relax, and create memories with your family and friends. Turnkey specializes in designing a custom home to fit your life.  We aspire to have you leverage our experience as a local Home Builder and Barndominium Construction Contractor to figure out how to build a home to fit into your family's life.
For this Ranch Style Barndominium home build in Huntsville, let's begin our tour by enjoying the surroundings before we show more. The custom home build had every detail meticulously planned, both outside and inside.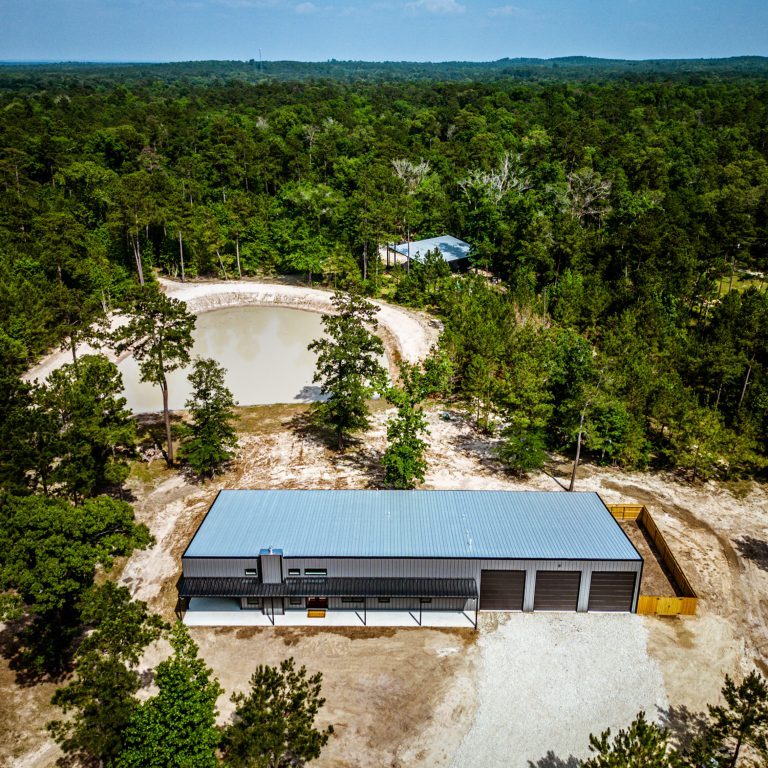 This project demonstrates a great example of starting with a vision and how we can help make that dream become a reality.  Take a tour through this beautiful home.  We begin enjoying the eloquence of the front porch area before entering the home.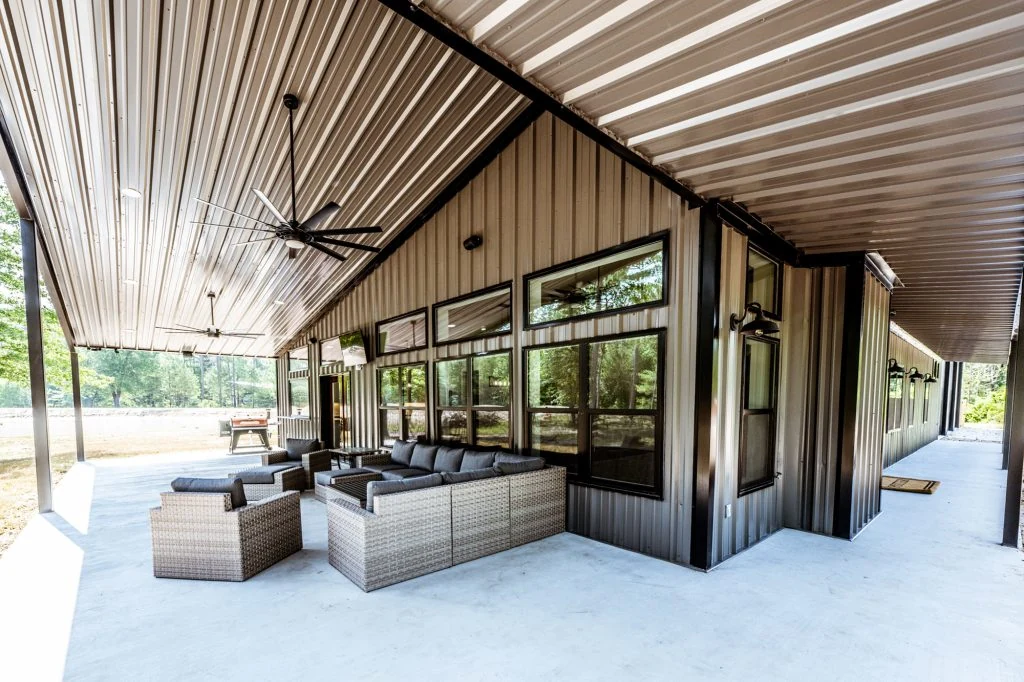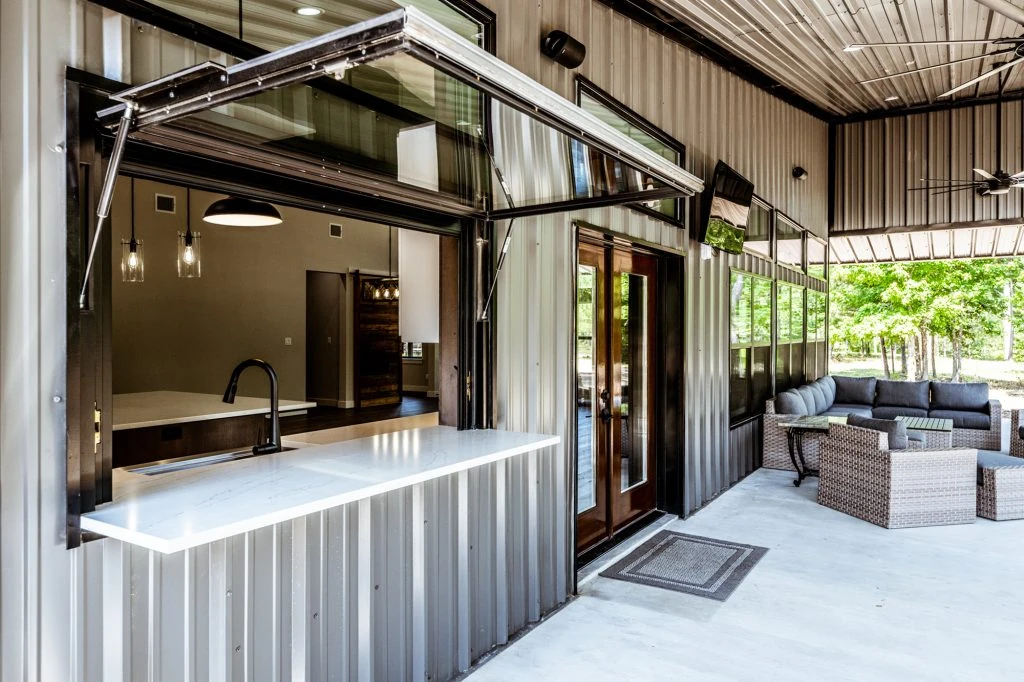 Upon entering the home, the homeowners have created a huge open floorplan for the Living Area.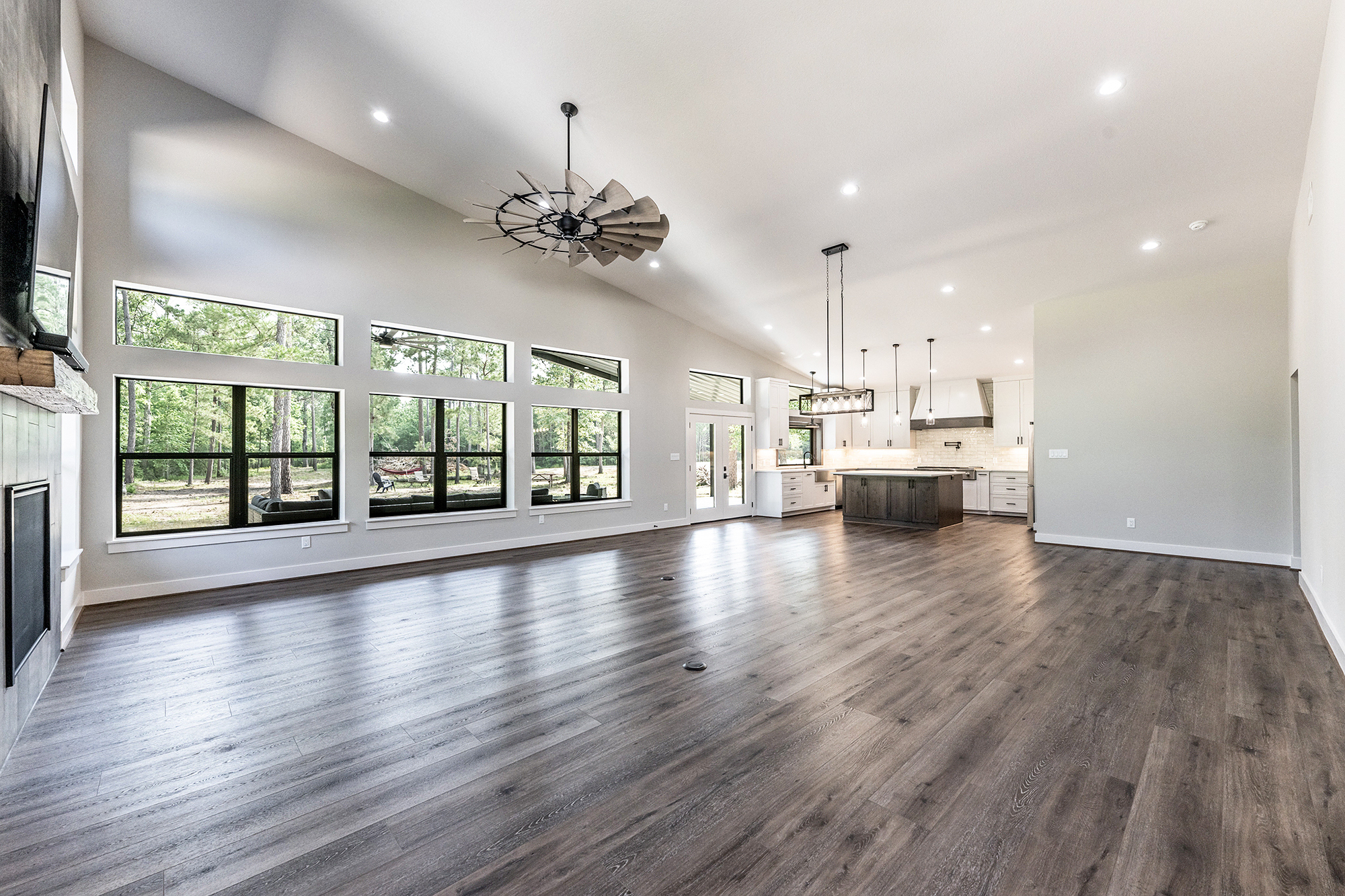 Here we move closer to appreciate how this Barndominium is brought to life in the Kitchen.
The master bedroom is spacious with beautiful views outside.
A giant walk in closet keeps all clothing storage out of site from the bedroom.
The master bathroom is simply perfect with the Tub, Shower and Vanity.  The style also blends perfectly with the rest of the home.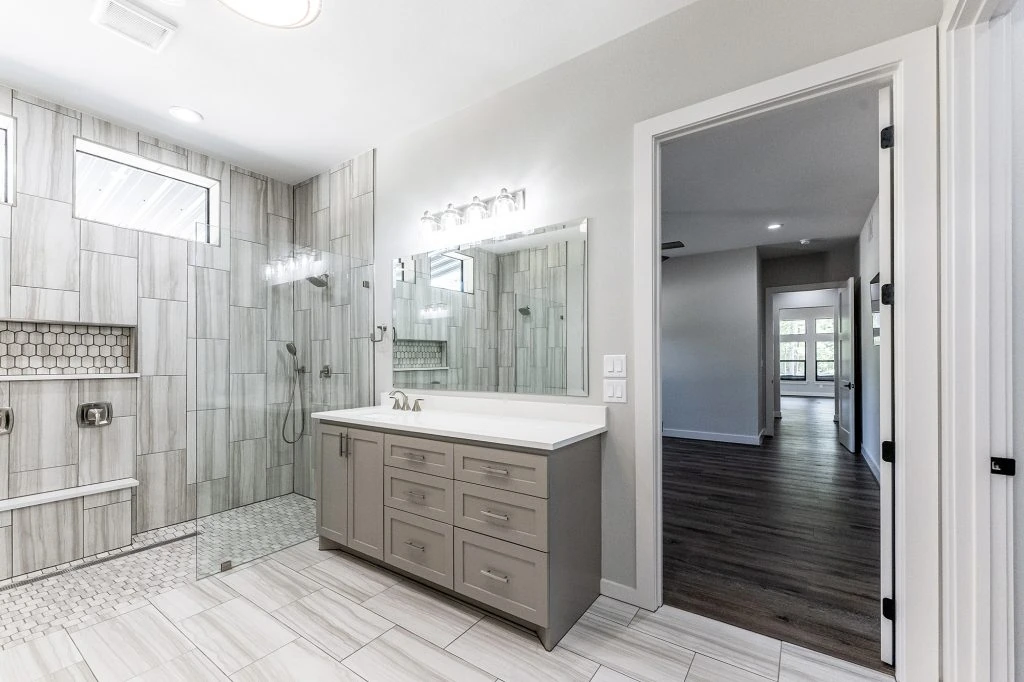 The home has another two bedrooms connected with a gorgeous Jack and Jill bathroom too.
It is easy to see how the room is evenly split with the vanities and cosmetically appealing shower in between.
This is plenty of room for the vehicles and tools too.
Whether it is the start or end of the day, we at Turnkey are so grateful to be able to have built a Hygge Laurel Ranch Style Barndominium home where the owners can call it home for many years to come.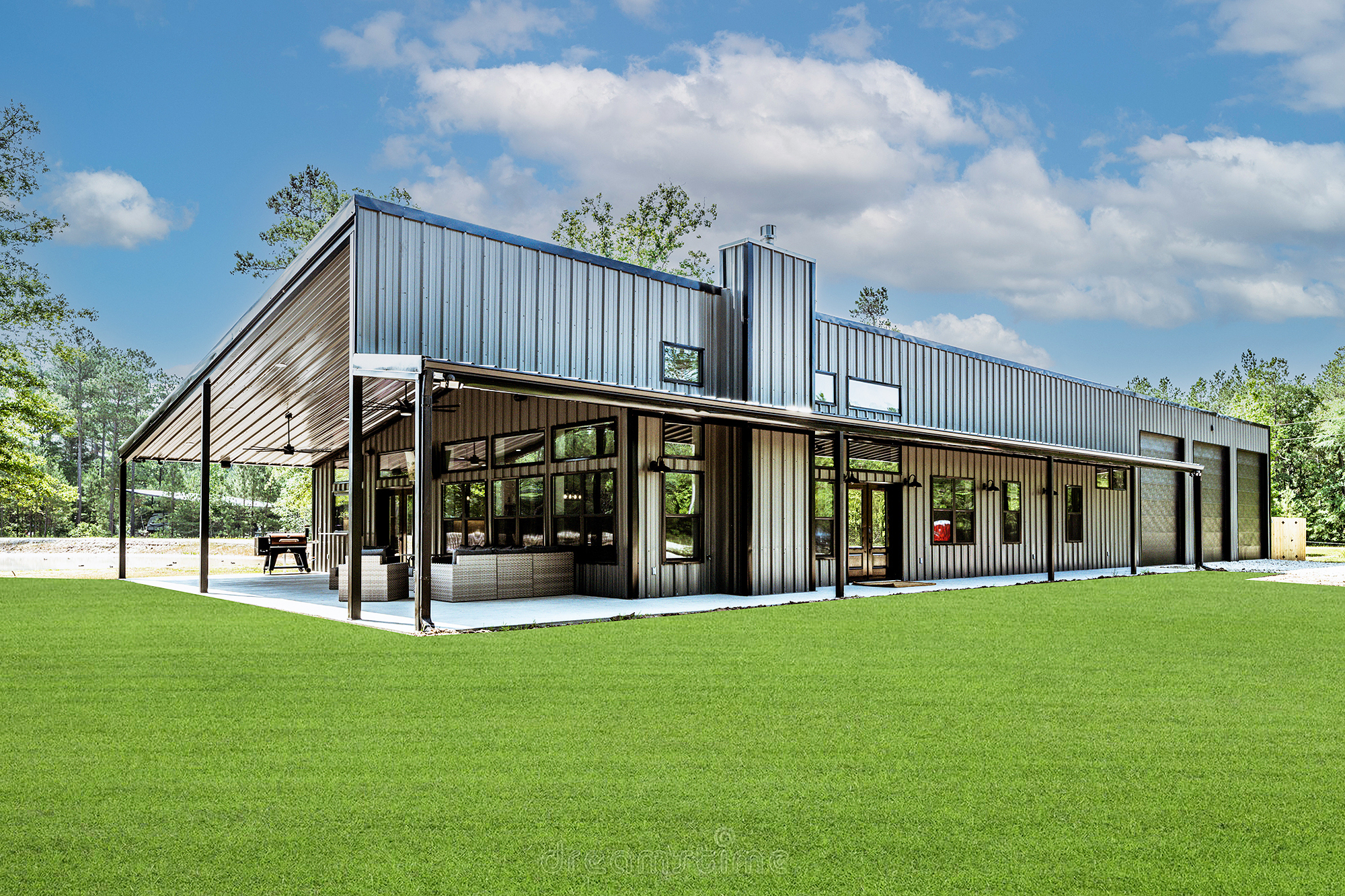 And here we include some more random images of this Home we built in Huntsville.  Enjoy the many ideas you can get for the Barndominium lifestyle.
Turnkey looks forward to meeting with you to make your new Huntsville Barndominium Home Build dreams come true.